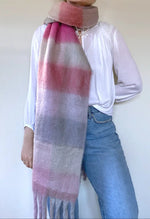 How To Find My Unique Style
Finding My Unique Style
One of the best things about clothing is that it is highly personal. Your individual style says so much about you as a person. If you like to dress boldly and colorfully, chances are that you are bold and interesting. People see your clothing and use it to create an idea of who you are. This is why finding your unique style is important: it shares a message about who you are. What do you want your clothes to say about you? 
Trying Different Styles 
The first step in learning how to find your style is to try different ones! There are so many different kinds of styles out there. Many people tend to grow up wearing the clothes their parents choose for them. Some people like this and stay with it as adults, but most people go through a time of change and adjustment in their wardrobe where they try new styles. Maybe for you, this could just be trying on different clothing at a store. You could also pick clothes that you like the look of, but usually wouldn't wear, and purchase them to give them a try. Your style doesn't have to be defined as a certain look, but many people are comfortable with a certain style and stick to it. 
New Wardrobe
Buying new and different clothing is a great step. If you can't afford to revamp your wardrobe all at once, make a plan to buy one new article per month or per paycheck. Then you can adjust your wardrobe gradually. You can also find great deals on most clothes on sales and other clearances. You don't have to spend a fortune to find your personal style! 
Types of Styles 
It would be impossible to completely describe all the different kinds of fashion aesthetics and personal styles available, but there are several that stand out and are easy to define. One of the best ways how to find your style is to research and look for different ones, so that you can define what you like. Then you can begin the transition over to your unique fashion aesthetic. 
Boho/Chic
Also called Bohemian, this style is often characterized by a "hippie" look and style. This is a very fashionable style that never seems to get old. It is a relaxed style of fashion that is highly expressive, with lots of colors, decorative trims, and comfortable clothing. Clothes like peasant blouses, flowy dresses, kimonos, colorful pants, and more are defining pieces of boho style. You can make this style your own and customize it to a certain color palette, and it is easy to modernize. You can still be a work professional and dress in a boho style. 
Minimalism
This fashionable style is defined by the simplicity of the clothing as well as the amount of clothing you own. This style is highly customizable and often revolves around a few staple pieces in a wardrobe. Minimalism is characterized by clothing like pencil skirts, blazers, sweaters, and muted colors. Many people who enjoy minimalist fashion are seen as clean, chic, and sophisticated. In a minimalist fashion aesthetic, all the clothes are basically interchangeable. This means they can wear almost every shirt with almost every pair of pants, and vice versa. Minimalism is a great style that can be easy to put together. 
Romantic
The romantic style is defined by feminine, soft, and muted clothing. This means things like flowy blouses, brightly colored staple pieces, and highly textured shirts and dresses. Ruffles, frills, and other fun aspects of romantic clothing make them easy to define. Many of the clothes are also often pink, white, or light blue. This dreamy fashion aesthetic shows people that you are fun, feminine, and exciting. This can also be dressed up or dressed down for whatever career you have, and you don't have to feel out of place. 
Androgynous
A relatively new style, androgynous style is inspired by menswear and genderless clothing. This includes pieces like pantsuits, button-ups, and loafers. Often these menswear articles are styled with traditionally feminine items like stiletto heels and skinny jeans. This style is very classy, but it can sometimes be difficult to find clothing in this style alone. Some women shop in the men's section to find the right fits, and vice versa. Many famous people love this fashion aesthetic, and it seems to never go out of style. Try it on, you might love it! 
Edgy
This look is characterized by graphic tees, leather jackets and pants, and ripped denim. The edgy look has become highly popularized, and it is a very exciting and stand-out kind of fashion. Many people who love metal or rock music wear this clothing style to express their love for it, but that isn't a requirement for this personal style. However, it does seem to show others a kind of rebellious and fighting spirit. 
Vintage/Retro
The vintage clothing style has changed quite a bit in the last twenty years, but modern vintage has a very interesting development that has reflected 70's and 80's styles. The classic vintage look often has throwbacks to clothing from various eras, but it gives them a modern twist. Vintage can look different for every person, and there are differences between what people define as vintage, retro, or antique styles. This style is almost like its own category due to the highly personalized looks of each person. 
Your Personal Style
While it may seem difficult to choose your own unique style, follow your heart. If you want to know how to find your style, start with what you like. Try on clothes that you like to see on other people, and see what it looks like on you. If you like a certain style, try other clothes in that category. Maybe you won't like everything, but you can combine it with another style if you want. Fashion in 2023 is ever-changing and evolving. You could be the next trendsetter!