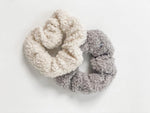 Top 10 90s Trends that Are Here to Stay
90s Trends that Are Here to Stay and How to Wear Them
Fashion trends often go in cycles, meaning they always come back around. There are certain things you might be dreading coming back, but there are many 90s trends that we are very excited about making a comeback. 
90s fashion is very much a casual style built around basic pieces. This makes it perfect for the way we live today. These are our 10 favorite 90s style staples that aren't going anywhere soon that you should incorporate into your wardrobe.
Classic Cardigan
90s fashion was built around a classic cardigan. What makes the cardigan of this era unique is that it is characteristically slim-fitting. Instead of the oversized, open-front cardigans you see everywhere today, these cardigans have a tighter fit and can often be worn as a shirt themselves.
If you're looking for the perfect way to wear a 90s cardigan, you should try pairing it with wide-fit blue jeans and chunky black boots.
Return of the Sweater Vest
Tank tops are a staple in every era, but sweater vests are like their warmer, more autumnal cousin. A check print sweater vest would fit right into any film or tv show made in the 90s. You can tone down the preppy vibes of the check print by wearing it over a white shirt and tailored trousers. That look would make for the perfect office look. 
You can also make it more casual and grungy by choosing an oversized sweater vest. Pair that with some baggy jeans and heavy-duty boots for a very grungy look.
Slip Dress
Designers like Calvin Klein and supermodels like Kate Moss turned the slip dress into one of the hottest 90s trends. It was part of a wider trend of turning underwear into outerwear. Potentially controversial in the beginning, the slip dress quickly became a favorite of women everywhere.
A slip dress is a very versatile style that works exceptionally as a layering piece or as a stand-alone piece. If you want to dress it up, you can pair it with some heels. To make it more casual, you can layer it over a white t-shirt and pair it with sneakers.
Mom Jeans
Skinny jeans have been the most popular style of jeans for years now. But, they're slowly on their way out. Loose styles like boyfriend jeans are everywhere. But the reigning champ of 90s jeans trends was mom jeans. These jeans are characterized by a super high waist and a loose leg. 
If you find skinny jeans uncomfortable to wear all day long, mom jeans will be your new best friend. This fit of jeans provides comfort and mobility along with effortless 90s style. One look that never goes out of style is your favorite pair of jeans paired with white sneakers and a basic t-shirt. When it's a bit colder outside, you can tuck your favorite sweater into the waistline and pull on a pair of simple booties. 
Crop Tops
Crop tops first rose to popularity in the 90s, paired perfectly with high-waisted pants. Since then, they have never truly gone out of style. But there's a reason for it! They're flattering and fun for everyone to wear.
Wearing a crop top doesn't mean you have to show a lot of skin. The most flattering fit for a crop top will be one that lands just above your natural waistline. An easy rule of thumb is that a tight crop top pairs best with looser pants or a skirt. Meanwhile, a relaxed loose crop tops look best with tighter bottoms. Thanks to the signature high-waisted feature of mom jeans, crop tops make for the perfect combination. 
Overalls
Clearly, denim was a go-to in the 90s. Since so much of 90s fashion revolved around basics, overalls fit right in. Investing in a good pair of overalls can end up lasting you a lifetime. Plus, getting out the door is easy in overalls. All you have to do is pair it with a cute t-shirt or sweater and you're ready to go.
Chunky Sneakers
In the 90s, chunky sneakers were a favorite of dads everywhere. But, they're coming back. And this time, they're for everyone! For a long time, people preferred sleek shoes that you almost didn't notice were there. Today, the chunkier the shoes, the better. Since so much of today's fashion is driven by comfort and casualness, these chunky sneakers fit right in. 
Bomber Jackets
Military-inspired fashion was everywhere in the 90s, leading to the creation of the bomber jacket. Today, bomber jackets are still a street-style favorite thanks to their versatility and wide range of colors and patterns. They give a subtle sporty vibe to any outfit, instantly making it look chicer. 
One of the most common ways to wear a bomber jacket is layered on top of a hoodie, typically in white or gray. Pair that with your favorite pair of jeans and simple sneakers for an effortless look. Another favorite way to style a bomber jacket is over a crop top. You can layer a fun patterned or colored jacket on top of a simple white crop top and mom jeans for the ultimate 90s fashion look.
Flannel Shirt
Another one of the most popular 90s trends was a grungy look inspired by the rockers of the era like Kurt Cobain. Flannel shirts were an essential part of this grungy look whether they were slouched over the shoulders or tied around the waist. These closet staples are often worn in fall, but are a great piece to include in your wardrobe all year round.
The best part is that the options for styling them are nearly endless. You can button them up and tuck them into your jeans or leave them unbuttoned over a t-shirt. You can also pair a flannel shirt with matching flannel trousers for a work-appropriate suit. In the spring and summer, you can pair your favorite flannel with a pair of cut-off shorts for a laid-back look. No matter the situation, there's a way to style a flannel!
Scrunchies
Is there anything that screams the 90s quite like an oversized scrunchie? Any time you watch one of your favorite 90s TV shows, you're bound to come across a few characters wearing scrunchies. Available in nearly every color, size, and fabric, they can be a subtle addition to an outfit or a statement accessory.
Spice up a messy bun, ponytail, or braid by pairing using a scrunchie that coordinates with or complements the rest of your outfit.
90s Trends in a Modern World
Whether you want to incorporate all of these 90s trends into your wardrobe or just a few, we hope this list gives you all the inspiration you need. Some styles are meant to stay in the past, but we know that these ones are here to stay!