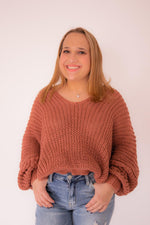 Dressing for Cold Weather Without Sacrificing Personal Style
Now that we're in the midst of the winter and the weather just keeps getting colder and colder, you might be feeling unimaginative when it comes to your wardrobe options. But don't doubt yourself just yet. You can follow plenty of tips and hacks to keep your style innovative this winter season. 
So, if you're looking at your collection of sweatpants and sweatshirts, dreading those cold days when you're forced to leave the house in an uninspired outfit, read on. We have plenty of fashion advice to dish out that will keep you stylish and comfortable this coming winter.
Top Tips For Style in Winter Weather
So, now that you know what you're in for, here are some of our top tips for how you can pull off a fabulous winter look.
Keep an Eye on the Weather
This might sound like a no-brainer, but you'd be surprised how many people don't check the weather before they get ready for the day. This sets them up to be uncomfortable in their clothing all day. In the 21st century, there's no excuse. Make a habit of checking your weather app before making any fashion decisions during all seasons.
Consider Building a Collection of Cute Coats
Since it can get so cold in the winter, we're often forced to bundle up. Coats are necessary to protect you from bad weather, but they can also tie your entire look together. In the winter, it's essential to have stylish coats. That's why we advise those who don't already have a host of winter coats to invest in them. They will help you tremendously.
Be Realistic
You're not about to step out into a snowstorm wearing a sundress. This is the logic you should have for every outfit you choose during the winter. If it's going to make you shiver until your teeth chatter, put it back on the shelf and leave it for spring or summer. Really, it's not worth sacrificing your comfort. 
This doesn't mean that you have to be unfashionable. You just need to find fashionable clothing made for the harshness of winter weather.
Layering Is Your Best Friend
Something about a well-layered outfit does wonders for a fashionable woman during wintertime. Layering is primarily practical, but it can also be a fun way to branch out with fashion. All you need to do is find items that go well together. Often, working off one piece of the outfit (for example, the coat) can put all the puzzle pieces in place for a great layered look. 
Don't Be Afraid of Hats or Scarves
Many people get scared when accessories are brought into the picture, especially if those accessories are hats or scarves. Dismiss all of the "hat girl" or "scarf girl" rhetoric. When you find the right piece for you, everyone is a hat girl or a scarf girl. Use these accessories to your advantage. 
Dressing for Cold Weather
When the weather is terrible, you might think that people are simply more inclined to wear comfortable clothes than those that make big statements. While that statement may be true, it doesn't consider that comfy clothing can also make a statement. 
When you're going to work, and you aren't sure what to wear, but you'd like to stay comfortable, there is plenty you can do to keep it stylish.
For instance, take a look at our Geo Crew Neck Fuzzy Sweater and Swirl Tie-Dye Pullover at Pretty and All. Both of these shirts have distinct patterns that draw the eye. Pair these tops with a cute, neutral jacket or coat, some jeans or leggings, and your look is cute, comfy, and complete. 
If you want to step out in some funky pants, we've also got you covered. Break out the Fog Cloud Pants or the High Waisted Black Flair Jeans. Pair the fog cloud pants with a matching, slightly more formal top, or throw on a cropped sweater with the jeans. Either outfit will guarantee that you're the most stylish (and comfortable) person in the workplace. 
Classy Winter Outfits
If you're the type that likes to keep it classy (isn't that what we're all striving for?), it all starts with the coat. Good thing, Pretty and All has several coats from which to choose. Consider adding some of these to your wardrobe this winter season. 
Our Black Peacoat is super stylish for everyday wear. It's not too heavy that it will leave you hot on the slightly warmer days of winter, but it will still keep you warm. Additionally, you can pair it with practically anything. 
Additionally, nothing says sophisticated like a cardigan. Cardigans are often overlooked clothing in fashion, stereotypically reserved for English teachers and grumpy older men. However, they can actually be incredibly classy paired with neutral tops and pants. Our Tami Cardigan is perfect for a simple, elegant look. 
Finally, if you're more of a pattern person, look no further than our Plaid Jacket. Who isn't a sucker for a nice piece of patterned clothing? During the winter, plaid is always in vogue. When you style this piece, you want to wear neutral tops and bottoms, giving more attention to the jacket than other pieces. 
Winter Dress Outfits
Overall, be reasonable about your outfit choices, and most of all, have fun and make sure to accentuate your style. Clothing is an expression of our personalities, so tell the world who you are through your clothing. 
Pretty and All is a size-inclusive boutique focused on curating clothing that our customers love. You're welcome to peruse our website for more basics, as well as for unique pieces for your wardrobe. We also offer in-person private group shopping sessions for those who are interested. So what are you waiting for? Start your online shopping spree, whether your excuse is that you're buying yourself an early present for the holidays or you need new work clothes.