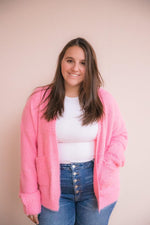 Pink: Harnessing the Ultimate Power Color
Pink is essentially a universally flattering color, if you are able to find the right shade for you. For some people, it becomes such a staple in their wardrobe that they may consider it their new black. Fashion isn't much fun when there are only a few colors. Pink could easily become your new power color if you choose to wear it correctly.
What Are Power Colors?
Power colors make you feel bold and confident. Maybe it's a color that you always know you'll get a compliment when you wear it. It will be a color that enhances your skin, eye, and even hair colors. In short, there is no universal power color. It's whatever works best for you! And you may even have more than one power color.
This can be a powerful color to have in your wardrobe to wear on occasions when you might need just that little boost of confidence. This could be a first date, an important work meeting, or a school presentation. People will automatically feel more drawn to you when you are wearing your power color.
What Is Pink?
Pink is essentially a light red hue. It is a color that can range from berry-toned to light, salmon-toned. Universally, the color pink is associated with feelings of love and romance. 
What Does the Color Pink Mean?
Pink clothing is not a new thing. It is said to have been worn in ancient India, imperial China, and 18th-century European society. Within the upper echelons of the 18th century in Europe, pink clothing was a symbol of social status. This is because the materials needed to dye items pink were imported from expensive expeditions in central Asia and South America.
While today we generally consider pink a "girly" color, it was actually the opposite for centuries. For centuries across the world, boys would be dressed in pink and girls would be dressed in blue. Because the military often wore red, pink was seen as appropriate for boys. This impression of whether pink was masculine or feminine only started changing in the 1940s. Then, in the 1950s, it was solidified as a feminine color when US first lady Mamie Eisenhower wore a pink inaugural dress.
Pink as a Power Color
What does the color pink mean now? Pink is often immediately associated with femininity. It may also bring to mind romance, Valentine's Day, and more. While some shades of pink might be seen as relaxing, others can be seen as stimulating and invigorating. When you are looking to feel energetic, playful, feminine, compassionate, or hopeful, pink may be the color for you.  
As a power color, pink is very positive and bright. When it comes to traditional color psychology, pink is seen as a sign of hope, love, and tenderness. Wearing pink often makes the wearer feel warm, excited, and energetic. If you want to power up your pink clothing even more, choose brighter shades like hot pink or magenta. 
Styling Different Shades of Pink
For some, deciding how to style their pink clothing is a difficult task. Maybe you want the pink to be an accent color, but you're not sure how to do that. Or maybe you want to make sure you're projecting a particular look, but are not sure how to do that. Here, we have a guide for styling some of the most popular shades of pink.
Bubblegum
Bubblegum pink often immediately reminds us of being kids and the light-heartedness of that time. But finding the right color to pair with bubblegum can be difficult. Of course, black or white are always options, but what if you want something different? Generally, any shade of blue looks great with bubblegum-colored pieces. For example, one of our favorite colors to combine with bubblegum pink is navy blue. Try pairing a navy blue top with bubblegum pink bottoms. It'll be the perfect "pop"!
Hot Pink
Now, wearing hot pink head to toe is obviously a power move anyone would envy. You are guaranteed to make a statement wearing a look like that. But that might be intimidating if you're new to wearing the color. If you'd like to make a more subtle statement, pair one piece of hot pink clothing with light pink or white accessories to help tone it down.
Strawberry
Strawberry is not only one of the best fruits, but it's also one of the best shades of pink too! Have you ever tried pairing it with the color green? For example, you could wear a lime green skirt with a strawberry top. Or, you could wear a forest green colored top with a strawberry pair of pants. You can't really go wrong with any shade of green paired with strawberry pink. 
Magenta
Magenta is a great color that isn't quite pink but also isn't quite purple. It's just the right mixture of both. For this reason, you can feel free to mix different shades of purple and pink with magenta pieces. You might think an all purple and pink outfit will look childish, but if you choose sophisticated pieces with intentional colorways, you'll be the most fashionable person in any room.
Watermelon
Watermelon pink is a pure pink color that just about everyone likes. Often, watermelon pink comes in pieces that are printed with watermelons on them. However, if you can find a piece of clothing or accessory in this perfect pink color, it looks great when paired with green, brown, and even black. 
Rose
Rose is a dusty shade of pink that looks great on just about everyone. This color pairs well with darker hues, but it also works well with lighter floral tones too. Many people love pairing rose pink with strong, contrasting colors. For example, try pairing it with black, gold, toffee, or even burgundy.
Start Harnessing This Power Color Today
As we mentioned, pink is a color that we often consider extremely girly. But more than that, it's a fun color! You can include it in your wardrobe in many different hues, making it very versatile. Don't be afraid to find the perfect shade that works with your skin color, hair, and even the rest of your wardrobe. Then, get out on the town and start strutting your stuff in your new power color!