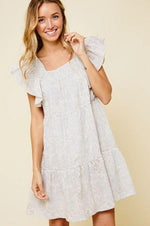 Summer 2022 Fashion Trends
As another fashion season passes, and you're looking for new looks for the next season, you may be wondering what some of the top summer 2022 fashion trends are. Knowing some of the new trending styles as they evolve and change for each season and year helps your wardrobe stay fresh and creative, so you can continue to do what you love with some new inspiration. In this article, we'll discuss some of the best fashion trends for the summer 2022 season, including some white aesthetic and summer aesthetic style choices you'll love. Here are some creative ideas to take and make your own this summer season!
Summer Aesthetic
The hottest season of the year, summer has an aesthetic that's truly one of a kind. Many things can embrace a summer aesthetic in your life, including different hobbies, home decor, foods and drinks, and especially new fashion options that rejoice in the heat. A favorite season to many, you can truly enjoy some vacation time, summer activities, beach destinations, road trips, and backyard relaxation with some diverse fashion pieces in your wardrobe. For every summer occasion, activity, and destination, there are many different outfit choices to choose from, and make your own to suit your style and taste.
2022 Summer Style Trends
While New York Fashion Week revealed some inspired spring and summer style options in the fall of 2021, this summer marks the first opportunity to explore these styles and create our own outfits inspired by those looks. There are many options, from comfy slide sandals and piled-on accessories to prep-inspired old-school outfits and matching sets with endless color and pattern choices. Summer 2022 brings endless opportunities to look at the recent trends and imitate and adapt them for your own taste. By adding just a few new items to your wardrobe, you can channel current trends, as well as update your basics and your accessory collection.
While there are many trends you can choose from during New York Fashion Week, some of the top trends you can narrow down to find new favorites from and more easily add to your daily wardrobe include classic and clean prep, summer slides, bright and colorful, layered accessories, matching sets, mini skirts, biker jackets, fringed stripes, white aesthetic, and up all night. These trends reflect a tentative release from COVID-19 pandemic lockdowns and quarantining over the past couple of years, and also do a great job at providing lots of room for different color and taste options you can work with.
Classic and Clean Prep
Drawing inspiration from the 90s with simple uniforms, masculine silhouettes, and clean lines, preppy styles are back. From neutral outfits and modern, sporty looks to tailored shorts and sweater vests, you can love channeling boarding school and tennis court vibes.
Summer Slides
While slide shoes have been trending for a while, there are so many new options now for a variety of different looks from this summer 2022 list and more. Consider slides with woven or braided straps, a simple leather slide, slides with puffy straps, or metallic strap slides.
Bright and Colorful
More opportunities this summer to set outdoors after so much time inside means new chances to say goodbye to neutral tones and hello to some of the brightest hues. Try some hot pinks, bright blues, and all the bold, striking colors in between. Think bold, go bolder.
Layered Accessories
Have a few different necklaces or bracelets you love? You don't have to choose just one with this summer style choice. Don't be afraid to pile on wild accessories, mixtures of pearls, gold, and silver, or multiple chain necklaces or bracelets. Layering gives a bold, beautiful look.
Matching Sets
You can easily create match sets with the same patterns, bold colors, or with a colorful pantsuit for another great summer look. Consider this effortless look that comes out looking instantly chic. You can wear matching tops and bottoms, then wear them separately for other outfits later.
Mini Skirts
Taking an inch or more off of some of your old skirts has also become a trend this year. Just when you thought hemlines couldn't go higher, designers are stepping up to the challenge. Mini skirts this season sit low on the hips and allow you to step out with a confident statement.
Biker Jackets
For all the dreams you've had of owning the motorcycle aesthetic yourself, now's your chance. Summer trends this year are showing glossy black, faded, and belt-buckle-happy biker jackets you can easily dress down or dress up. Enjoy a slim fit, lapel-free, or oversized-fit look.
Fringed Stripes
Fringe and stripes are getting a new look this season, coming together on beautiful mini dresses, going-out tops, feathered coats, and more. Try a fringed, striped matching set, fringe-detail camisole dress, halterneck top, satin maxi skirt, or a striped, wool sweater vest.
White Aesthetic
Looking for a new minimalist look to diversify your wardrobe? Try your hand at a white aesthetic for a fresh and clean look that has white items head-to-toe or just a pop of white. Reduced to an essence, consider crisp white cottons, beautiful white tank tops, or a white trouser look. 
Embellished Glamour
Think unabashed fabulous when you step out any time in an after-dark glamour look that's always ready to go out on the town. Embrace your deep desires for sequins, sparkling mesh, chainmail, crystals, and other heavily-embellished styles, and let go of feeling overdressed.
Make Summer Your Own
For all the different summer styles in 2022, there are even more different directions you can take to make them your own. The summer aesthetic is all about embracing the heat and the new outdoor freedom after seasons indoors. There are so many great outfit pieces from Pretty and All inspired by these top summer 2022 trends that work great for different summer activities and destinations. Embrace bright colors, matching sets, and all-white aesthetics with some bold accessories for some new summer looks with endless options to make this summer your own.